Building A Hangar? Your Aircraft Hangar Design & Construction Guide
Looking to build a hangar? Trying to figure out how to use your airport space efficiently?
In this guide, we show you what you need to consider with your hangar design and construction, including what options are available to you. So where do you begin? Let's look at some important questions you need to answer before you build.
Ready To Talk To An Expert?
Read more about our aircraft hangars design options and process. Get in touch with our design consultants for a free design consultation & to start planning your hangar build.

Are There Any Requirements Or Limitations?
The location and site properties will determine the design and size of your hangar. Details such as the geographical location of your hangar, the size of your block and the type of soil will all come into play.
Whether you are building your hangar on private property or an existing airport will significantly impact your hangar's design and construction.
Do You Know Your Airports Requirements?
If you are building at an airport, you will need to check your airports minimum standards for airport buildings. Find out the specifics and necessary criteria your hangar must meet.
There is often some specific building design requirements on an individual airfield. Your hangar will need to be designed to suit the restrictions of that airport.
For example, Watts Bridge airport is in located in Region B for wind rating. However, the airport specifies that all buildings must be built for a high wind rating as if they were in Region C. All their buildings must be cyclone rated.
Many other airports will often have a code for metal cladding. Many airports will require you can only use specific non-reflective colours that won't shine into the eyes of incoming pilots.
Talk to your airport officials and talk to other hangar owners to get a well-rounded idea of what is required.
Common Restrictions To Check For
Other common restrictions hangar owners will need to adhere to can include:
What percentage of the block can be covered by the building?
How close can it come to the boundaries of the envelope?
Are there any fire restrictions? Sometimes you will be required to include insulated walls, fire-rated concrete walls, or set each hangar a certain distance apart.
Are there any water waste requirements? This can include drainage, downpipes, and whether you will need a tank. Ask yourself, where will the stormwater go?
What cladding types are allowed? Often zinc cladding is not permitted due to its reflective properties.
Do you need to have a sealed floor?
What access must your hangar include?
Remember, check both your local council requirements and airport requirements before you start designing your new hangar.
A good engineer will already be familiar with the national standards and take in any other significant design requirements. These can include wind ratings, terrain categories, snow loadings amongst many others.

What Purpose Will Your Hangar Serve?
This question might seem obsolete–"I just want to store my plane!"–but it is essential to ask. Consider the following:
What will you use it for?
Do you plan to build airplane hangars to rent to aircraft owners or for your own private use?
Will you be storing planes, helicopters or any other aircraft? How large are these aircraft? How many do you plan to store?
How do you plan to access the building?
How big are the hangar door openings that you need?
Do you need any other access doors apart from the main hangar opening? This can include personnel doors or roller doors.
Do you want to control the temperature in your hangar? If you live in a hot or cold region, insulation will help keep your hangar at a reasonable temperature.
Will you need to store other equipment?
Do you plan to include any other facilities with the hangar such as offices, amenities, or a workshop?
What will you require from your hangar in 5 years time?
Taking the time to understand how you will use the aircraft hangar design will result in a better hangar and fewer headaches over time.
Once you understand what you want and the design constraints you must adhere to, then you can start thinking about the hangar floor plan.

5 Aircraft Hangar Floor Plans You Need To Know
There are plenty of different floor plans to choose from, and many will depend on what you wish to use them for. Here are the most common floor plans used in hangars.
Free Standing Aircraft Hangar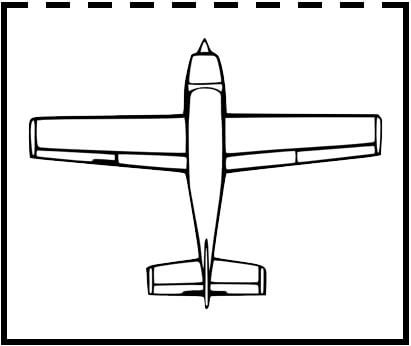 This design is our most common aircraft hangar. The standard design includes four walls, a roof, and door system. This simple design is best for private hangars, aircraft maintenance hangars, and airport repair facilities.
These types of hangars can be designed to any size to suit smart aircraft, helicopters or larger jets.
Consecutive Rectangular Hangars
These hangar designs are similar to individual hangars; however, there are designed with extra space for additional aircraft to be stored beside each other. Each hangar bay is divided by a wall for privacy and security and includes its own hangar door.
These types of hangars are often sold or rented to individual pilots or operators. It is a good space saving option if you need to build multiple hangars on a budget.
Back To Back Hangars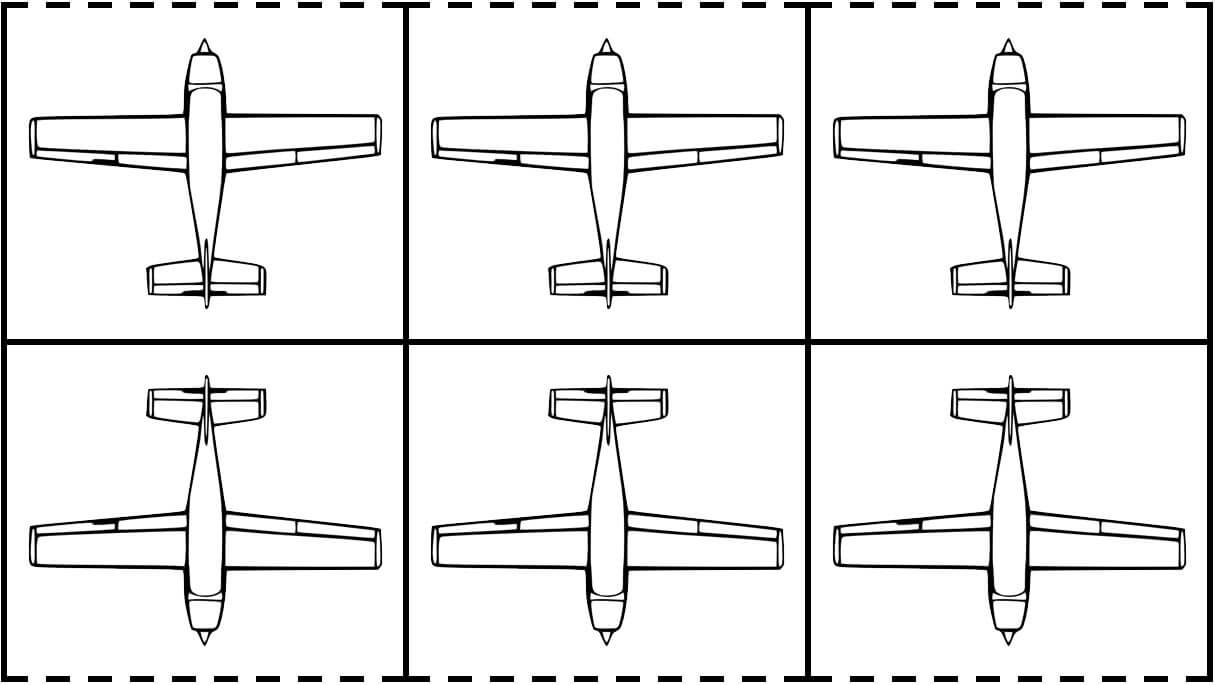 Similar in design to the consecutive rectangular hangars, the back to back hangars also include another set of hangar bays backing onto one another. This design provides even further storage of aircraft.
The overall shed span is wider to accommodate the extra room required to have hangers back to back. Each hangar bay is separated for privacy and security and includes hangar doors.
These hangar bays are often sold or rented to individual pilots or operators.
T Hangars
These types of hangars include multiple hangar bays specially designed to store planes as economically as possible. There are two types of T-Hangars: Standard (stacked) T Hangars and Nested T Hangars.
Standard T Hangars

Also known as stacked T hangars, these hangars are designed to use the maximum amount of interior floor space. There is often extra space at either end of the hangar which can be included as part of the end hangars or used as separate storage or office space.
They tend to be longer in design than Nested T Hangars; however, they do allow entry from both the front and rear of the hangar bay. The back of the hangar bay can be fitted with either a personnel door or roller door for improved access.
Nested T Hangars

Nested T hangars are wider than your standard t hangars, but are shorter. This reduces the length of taxiway needed. Like the standard t hangers, this design also has extra space at either end of the hangar for storage or offices.
Due to the design, the only access to each hangar bay is through the main hangar door.
The Hangar Home (Air Chalet)
A hangar home is a unique type of hangar where a livable home is included in the hangar design.
The initial hangar home design often consists of the metal frame design and mezzanine floors. A 3rd party often completes the internal fit out and homely finishing party.
This type of design is also great if you want to save money and include a home or clubhouse in the hangar design.
BONUS: Customised Aircraft Hangar Designs
There is no limit to what you can do with your hangar's design. If you have a specific idea in mind, then we can build a custom hangar to suit your needs.
Whether it is additional mezzanines floors, or extra office and storage space, we can help. We've added additional garage storage, workshops, awnings, façade fronts, and entire commercial warehouses into the hangars designs.
Anything is possible.
The 5 Best Aircraft Hangar Doors Designs (Tips Included)
By this stage, you have a clear idea of how you want your hangar set out, but a quality door setup is essential. And there are plenty to choose from.
Sliding Hangar Doors
These are the most common and cost-effective hangar doors you can include. There are two designs you can use.
If you need to open the full width of the hangar, then you will need an outrigger (shown in the image above). An outrigger allows you to extend the hangar doors beyond the width of your hangar. If you don't need the full width of the hangar, then you can slide the doors to the edges, either on one side or split to both sites.
For example, if you build a 30-metre hangar, but only need an opening of 24-metres, then you can slide your doors to one side of the hangar. No need for an outrigger.
The main benefits of sliding hangar doors are their cost-effectiveness. They are simple to use and often cheaper to build and install. However, if you are restricted on space, then some of the following designs can be installed.
---
Horizontal Bifold Doors
These doors are designed to fold up from the ground to the room. They are often the full width of the hangar.
These doors can be motorized or counterweighted so you can easily lift them. Hydraulics can be installed on large hangar doors. The main benefits of these doors are:
They are very quick to open.
Efficient use of space. You can have a full-width opening, without having to push outside the width of the hangar
They can be used where limited space is an issue.
Unfortunately, due to their design, they are a little more expensive than sliding doors.
---
Vertical Bifold Doors
These bi-fold doors stack up to the sides. They are easier to use on a medium scale without the assistance of a motor or counterweight. Instead of lifting, you can just push the door to the side by hand.
They are a very efficient use of space, allowing for access to the full width of the hangar without having to push outside the width of the hangar.
This is another great option if space is an issue. Like the horizontal bifold door, it is a little more expensive than sliding doors.
---
Vertical Lift Hangar Doors
Vertical Lift Doors are doors that lift up into the roof of the hangar. They are similar to horizontal bi-fold doors but without the 'fold'.
Just like bi-fold doors they can be motorized and counterweighted for easier use. Their main benefits are they are very quick to open and are an efficient use of space.
They provide the same full-width opening without having to push outside the width of the hangar – Perfect when space is an issue.
They too are a little more expensive than sliding doors and are not as popular as horizontal bi-fold doors.
Canvas Doors
Canvas doors are a premium door option, perfect for large commercial hangars with large openings. If you want a large clear opening and don't want to move big steel doors, then consider installing canvas doors.
Canvas is strong, light and rolls up easier. When closed, the wide canvas doors can be tension and held securely to the ground.
They are a light, functional and robust alternative to tradition steel hangar doors. They can be rolled up very fast and are weatherproof as well.
However, being a premium option, expect the price tag to be a little higher than other alternatives.
Ready To Talk To An Expert?
Read more about our aircraft hangars design options and process. Get in touch with our design consultants for a free design consultation & to start planning your hangar build.
Our Top 5 Hangar Door Design Tips
There are many things you can do to choose the best door design for you. Here are our top 5 tips:
Make sure your doors are easy to use. You will be opening and closing them regularly, so they will have to move smoothly. If they are a manual door, you don't want them to be too heavy. If you do have larger doors, consider motorizing them, or using counterweights.
Pick quality moving parts. If you are looking to save money, don't skimp on quality door componentry. The last thing you want is hinges rusting in 3 to 4 years time, or having skidding wheels every time you go to open your sliding door.
Check your roll track. If your door includes a bottom roll track, make sure that it is robust and out of the way so the aircraft can easily roll over it.
Include security. Make sure your hangar is secure. Include locks that are easy to use.
Seal your doors. Make sure the design of your doors are weatherproof and can withstand more extreme weather such as driving rain and high winds.
Hangar Cladding & Insulation: The Essential Finishing Touch
Often cladding and insulation are overlooked or added as a second thought when designing a hangar.
However, choosing the right cladding and insulation can significantly impact the longevity of your hangar and aircraft.
Cladding
What you put on the outside of your hangar is very important. Ultimately, the cladding is what protects your aircraft from the outside elements. Picking the right cladding is essential.
The main thing to consider is whether you want your cladding to be general Colorbond or zinc. Zinc is cheaper than Colorbond; however, it is reflective, which is a hazard on an airfield. Be sure to check local requirements, if you choose to go with this type of cladding.
Colorbond offers a wide range of colours that don't reflect the sun and provides superior protection against corrosion.
Insulation
Insulation is the silent savior when it comes to aircraft longevity. A hangar without insulation is a metal box shed that heats up and cools down fast. Insulation allows you to control the atmosphere within your hangar.
Insulation can also reduce condensation on the underside of your hangar roof. A build-up of condensation can cause water to drip down onto your aircraft.
If you are doing maintenance on your aircraft, water dripping into your any exposed critical components can cause a bunch of headaches. Insulation can help stop this.
Standard insulation comes in a variety of options including foam-cell, and blanket insulation. Each has different benefits and price points.
So, What's Next?
After reading this article, you will have a clearer idea of what you want with your new hangar.
The next step is to give us a call and read our steel building construction process. The construction guide goes into specific details that are important in the hangar construction process.
The combination of this article and the construction guide will give you a well rounded and detailed understanding of building any aircraft hangar from start to finish.
If you have any further questions, give us a call and contact us today.
Ready To Talk To An Expert?
Read more about our aircraft hangars design options and process. Get in touch with our design consultants for a free design consultation & to start planning your hangar build.