TechSpan Sheds Are Structured To Work
At TechSpan we specialize in the design and construction of quality large steel buildings for agribusiness, industrial and rural applications.
We are specialists in creating large steel sheds, 12 metres wide or bigger. Our team of experts design consultants are willing to assist you at every stage of your project – from our discovery session to form a detailed understanding of your exact needs, crafting the perfect design in our state of the art CAD software, the provision of detailed quotes, documentation for council or private certifier approvals and the installation process, through to quality and innovative manufacturing and delivery to your site ready for install.
Whether you are look to self-mange the project or have one of our certified and trusted install partners manage the project for you; our mission is to deliver a shed that is structured to work.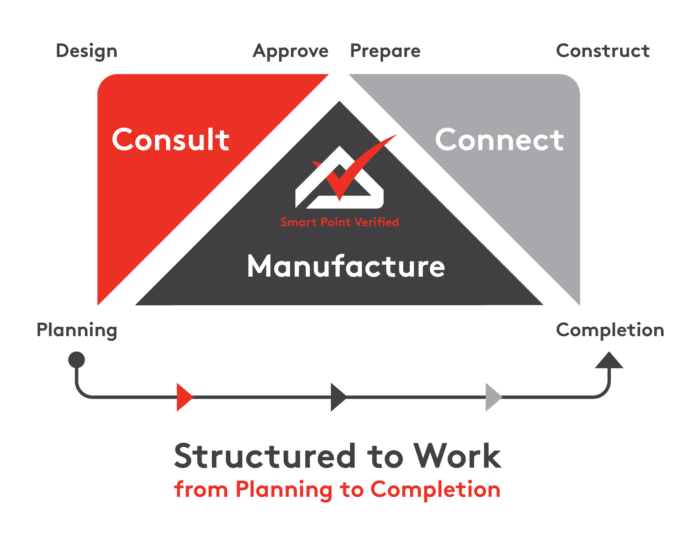 TechSpan Smart Build System
The TechSpan Smart Build System is our system for the design, manufacturing and construction of quality steel sheds. We are there to enable you to get the best results from your shed project with expert advice and innovate solutions from design to construction.
About TechSpan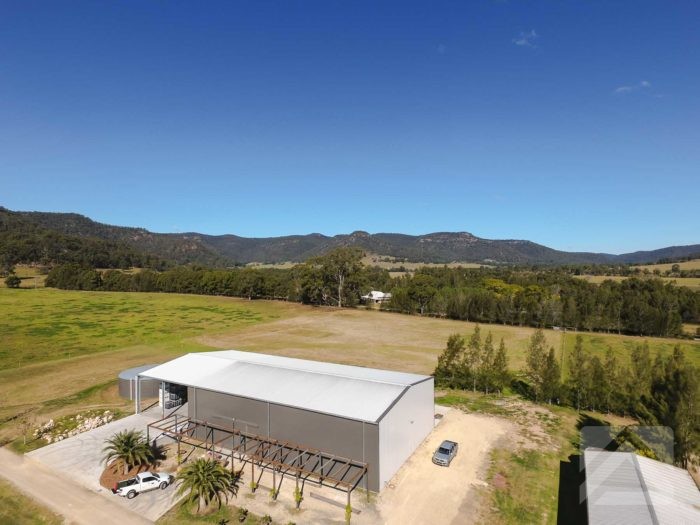 TechSpan Building Systems is an established family business who has been building custom fabricated steel structures for over 20 years.
During this time we have pursued our mission to provide superior steel building solutions by blending Established Designs and Modern Manufacturing Techniques with Intuitive Customer Service.
What makes us successful is our passion for quality and innovation and belief that it is your right to have your shed your way.
Learn More About TechSpan
Recent Case Studies
25x95m Cotton Gin Facility in Carroll, NSW
Agribusiness

|

Custom Sheds

TechSpan worked closely with Carrol Cotton to design, manufacture and install a custom purpose-built cotton gin facility in Carrol, NSW (near Gunnedah). The Brief The cotton gin facility needed to…

Read The Full Case Study
Large Custom Warehouse Shed in Armidale NSW
Industrial
TechSpan worked closely with GrazAg Rural Supplies to design, manufacture and install a large warehouse shed in Armidale, NSW. The Brief GrazAg needed a new warehouse shed with a drive-through…
Read The Full Case Study
Large Industrial Boat Building Workshop Shed in Harwood Island, NSW
Industrial
TechSpan worked closely with Harwood Marine to design, manufacture and install a purpose-built boat building workshop shed, structured to work for their needs. The Brief The boat building workshop needed…
Read The Full Case Study
Customer Feedback
To the team at TechSpan,
I am writing to tell you how pleased I am with my arena, you were a pleasure to deal with all the way. Prompt quote, professional advice and a great product. Good old fashioned service for a change!
— Stock Horse Breeder, QLD
Thanks for the professional Job, Well Done!
— Building Contractor, North QLD
Your hay sheds are the best I have ever seen! Easy to erect and look great when completed.
— Shed Erector, NSW
You guys were great to work with, I wish all the other tradies on the job were as easy to work with as you.
— Mark, Newcastle NSW
Thanks very much to your crews and subcontractors for the excellent workmanship of our industrial building.We are very pleased with the outcome. The look of the finished product is rather impressive.
Many thanks once again.
— Bob, Armidale NSW
The sheds look great and the cows love them and they are milking very well, we are very happy with the sheds. Thank you
— John Redgrove, Singleton NSW
Previous
Next
See More Testimonials
Our Expert Team Can Help You Get A Shed That Is Structured To Work
We Believe that it is your right to have your shed your way, and our design consultants are here to help.
Whether you need a large aircraft hangar, and industrial workshop, or a produce storage shed, we're here to help you get a shed that is innovative, high-quality and built to last. Book a free design consultation with our consultants to discuss your shed plans.